I, Aschenbach...
Perhaps, partially, because it is November: Scorpio, darkness... the weather has been suddenly, sharply colder the past two weeks; a couple of nights of miserably torrential rain, though more days are sunny than is usual for us here on the North Sea.
But Scorpio is always the darkest part of the year for me: though I promise you, no matter how arrogant and irritable I may seem at times, I am not myself actually a Scorpio – more precisely a Sagittarius, with Scorpio rising. As though we care, of course. But: so, you can see the symbolic reflection of my own dark edge, that I don't much like. And this is the time of year when it often seems to come to life, reflected in the world, back at me...
Though I can't complain much: perhaps because of being in analysis, studying at the Jung-Institut, and simply, finally, accepting that I do indeed live alone, far from my former lives, in a cold climate – even this darkest part of the year isn't so bad these days; at least over the past two or three autumns.
But, yes: I still watch for it....
•••
During my class on analyzing operas and musicals last week, a student told me that Opera North (the often brilliant, often modern/experimental opera company that tours out of Leeds) was in the midst of a Britten centenary festival – and that Death in Venice, my favorite Britten (up against Midsummer Night's Dream, Gloriana, Turn of the Screw, Phaedra) was playing That Very Night.

So I called D. – who has been painfully overworked for the past few months (the overblown British bureacratic mess that we call the REF, a government analysis of our research to prove that we are Useful) – and told him, we have got to go to the opera.
He hedged a bit – too much work, too tired – but he obviously wanted to go... and we finally did. A bit pricey, but good seats – unexpectly, right behind two friends of his, a pleasant couple around our age....
•••
I, Aschenbach.
A very good performance of a difficult work: in fact the Aschenbach was amazing – you were emotionally with him every moment, from beginning to end. (Which is good, as he's on stage for practically the entire night – I hadn't thought about it before, but the role must be absolutely exhausting.)
The spookiness of the choral parts: strangely enough, there is only one real character, Aschenbach – and a cluster of weirdly aggressive antagonists, played by a single baritone – and then a hallucinatory cloud of solos coming from the chorus. A brilliantly constructed though demanding chorus, one that suggests a world in a disturbing haze, one where everything blends into a slight unreality... a bit like Sondheim's Company, which I also showed the class this week.
It was a production that almost sidestepped all the 'gay' stuff – a girl played Tadzio, the boys at the beginning were butchly restrained; not like the ENO production on DVD, which is in fact so gay I wondered whether I really wanted to show it to the class. But still, because this stage production was honestly played, it didn't feel like a disappointment.

It was a production that made us all acutely aware of being older, of the darkness and loss of energy in later life: the four of us, D. and his two friends and I, were all deeply shaken by the end of it.
Though we also felt somehow validated: acknowledged, existent... the darkness understood.
Almost, even: welcomed.
••• 

I couldn't go to the other Britten productions – a shame, but I had to get on a train to London for a conference about Jani Christou: a Greek composer whose later works became savagely, brilliantly political, and who developed aspects of highly experimental performance art; and whose brother, Evangelos, had studied at the Jung-Institut in the 1950s.
Evangelos died in a car crash, still young... leaving his Jung-Institut dissertation in loose pages of drafts and fragments, all over the desert road.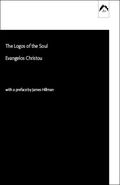 Which papers were gathered and put together by brother Jani into an intelligent if rather difficult book on Jungian epistemology – one that James Hillman regarded as worth introducing.
And then Jani and his wife died in yet another car crash, fourteen years later, in 1970...
•••
So anyway, I made a presentation on problems of archetypes and time in musical works. (Archetypes are often treated as timeless, much Jungian theory treats them and dreams as not functioning in linear time, musical works have to involve at least some linear time, schizoid time, intermittent attention, illusion of temporality, Wagner, Tippett, Scelsi, Christou, you can see where I'm going with all this.)
I was frantically reworking the presentation on the train... probably tried to include too much. But it did seem to work, and they liked it...
The conference, the workshop, the performances. A number of Greeks around: I made a point (with Makis' help, and Google's) of learning to say: Η μητέρα μου ήρθε από τη Θεσσαλονίκη.
(Which isn't quite accurate – her family came from another part of northern Greece, further west, a mountain town called Pentalofos (Πεντάλοφος) – a town she and my father visited once; where a shopkeeper said to her in Greek: I don't want your dirty American money; and my mother said back to her, in Greek, then I won't buy anything from you. And walked out, leaving the woman flabbergasted that an American actually spoke Greek.
But, for me, Greek is hard, I wasn't going to muck around trying to learn complicated phrases.)
There were a few conference problems: two presenters cancelled, a couple of days before (hmm, clichés about Mediterraneans).
The first presenter (he wasn't supposed to be first, but because of those cancellations...) was a shy young Greek man with very poor English, who struggled for a painful while... because they'd put me in charge of the session, I finally stopped him with a smile, saying: we have so many people who speak so many languages here, why don't you just say what you need to in Greek and we can translate for you? Then he actually relaxed, and things went much better after that. (Remarkably, he was doing a sort of avant-garde version of the kind of work John P. has done on Bruckner – he'd taken Christou's major unfinished graphic score and was working out the kinks, and creating excellent graphics on the computer to replace the messy drafts.)
Then there was a rehearsal workshop: our group, a mixture of academics and students, some performers and some evidently not, managed to invent a bizarre quasi-ritual – we were quite pleased with it; two of the young men were particularly imaginative/enthusiastic, and we decided later that we'd had the best group. Of course.

The more professionally prepared performances, by the ensemble Oiseaux exotiques (why do I think of Ravel's Oiseaux tristes?), were themselves extraordinarily intense: a shocking electric charge like the ones you get in Diamanda Galás – perhaps I should watch more Greek avant-garde artists, perhaps Diamanda is really sort of mainstream from certain angles... Andriana, who was running the performances, was herself startingly powerful as a pianist having a shattering nervous breakdown.
Young people, mostly Greek, but living all over the world (a nation of seafarers!): young men, some with aristocratic, sharp Greek faces; others more bearded and intense –
Yes, of course, there were women too. Some of them very beautiful, notably the kindly Maria, who organized the conference part. To the extent I could manage to pay as much attention to them, with all the Greek guys around.
A Skype screen during the performance, with a Greek lad on another continent, doing bizarre performance-art-with-store-bought-vegetables – I mean yes, he was very good at what he was doing, very funny; but he was also shatteringly sexy and friendly – he looked like your ideal boyfriend, like the guy you'd be glad to come home to.
And another man on stage for the performance, playing percussion instruments, with a severely passionate expression on his bluntly masculine face – among so much physical beauty (even the women!), a few men stood out in a way that left me... seriously disoriented.
Almost, a bit, in love... although I guess you can't call it in love unless you actually know their names, can you.
Tadzio, Tadzio...
•••
Between workshop and concerts, a film: a new film on the life of (J.) Christou. Good, and frankly surprising – the honest truth is: the performance works may seem interesting in score form, but they are arrestingly intense when actually enacted. (At least... when enacted by Greeks... which as you can see is part of the point of what I'm writing here.)
At the end of the film, a complex tape piece is playing, one with overlapping recorded voices and electronics. We are watching an old-fashioned tape player running, clearly playing the piece. A paragraph on the screen explains: this tape piece was left unfinished at Christou's death, it is not possible to finish it, it breaks off in the middle of a phrase –
and the piece does indeed break off. The screen goes black, for several minutes.
Then: credits.
•••
At the end of the film, there were some comments – mostly rather dry technical-historical ones from academics who seemed to want to generate historical theories...
for me this seemed to sort of miss the point. So for one last comment I said, in rather garbled way, that I was thankful that the filmmaker had expressed the infinite (archeytpal?) terror of death, and its closeness to the Christou family; and how hard it is for us to look directly at these things....
Afterwards, dinner with Keith and his wife, and Paul G., an Irish student who wanted to talk. Paul and I later went in search of the others – Greeks, performers, intellectuals. And... some men I really, really wanted to see again.
We couldn't find them... Paul G. regaled me with tales and conversation (yet another national stereotype: the dazzling Irish ability to just talk, and to entertain). Tired, we finally found our way home across a midnight, near-full-moon London....
•••
The next day, Sunday, a lovely lunch at the restaurant where Maria plays piano from time to time. Discussing life and work, existentially, with Andriana – and giving her some rather heavy-handed advice. (I think I was right, but it that doesn't mean that you can simply inform people of things, and expect them to agree...) Everything seemed en famille: though of course this was not an actual family, but a created family of passionately friendly people.
Has anyone else noticed that London, these days, is so much more maneuverable – Google maps, Apple maps, buses with destinations flashing up in electronic lights, Oyster cards – that you don't actually need to know where you're going in order to get around? Which really changes the entire experience...
Before that lunch I had had coffee and pastries with the wonderful Emilja, who is organizing a Jungian conference in London for next year. Emilja, somewhat like/unlike my dear Nomi, is one of those Jungians who seems so constantly alive, awake – you feel as though you're not paying enough attention to your own life when you talk to them; and afterwards you feel really heard, really... existent. A pleasure, and a challenge.
Finally to the station, driven in the car of one of the more aristocratic young Greek men, who kindly left me off there. Some complicated, poorly informed dashing around to locate my left luggage, then finally: train, crowded, late Sunday so people who'd been drinking, then singing.
At long last home, near midnight, and my blessed bed.
•••
It's true: I did nothing else in London. Of course it was good to spend time with that Greek quasi-family, with Keith, with Emilja. And I was too busy, and there was little time...
Aging, or the projection of aging: I'll be 57 in two weeks, which for many is not old. I of course make myself older through staring death and loss in the face, too much... and yes, I know that is a mistake.
Age, death, loss, all come soon enough, as we all know.
Can I enjoy traveling to a city without wearing myself out – laying on the polyester cover of a single bed in a budget hotel at 9 pm, too tired to go anywhere? And perhaps, in any case, I have too few links with people... I do complain too much about my situation in life, I know that. But there are points where I can't help looking at all of this....
My mind beats on...
•••

Showing Sondheim's Company (the Esparza version – I've only just discovered that there is another new DVD with Neil Patrick Warren) to the students, which happened the morning of the day I saw Death in Venice, was also slightly risky for me. I get too emotionally involved when I hear Sondheim these days, and it is difficult to recover...
though admittedly, in line with the above discussions: it is not as hard to recover as it would have been, say, five or six years ago. Being in analysis lessens the sorrow left behind over the past couple of decades.
That's what it's really about, isn't it? That's what it's really about –
But there is a lot of overlap between watching Bobby struggle with the emptiness of his life, taking the Tube to a distant part of London alone to validate oneself through an academic presentation, having intensely living Greek men want to talk to you about ideas and existence, and watching a disoriented Aschenbach wander the streets of nighttime Venice...
•••
My apologies if I'm not focusing clearly on details of the performance of Death in Venice. Nor on the performances and professional activities of the Christou conference... nor on the details of the DVD of Company.
But that's not what this blog post is about, is it?
Not what it's really about....
Death – Thanatos, and eros: and November. And the points where my heart comes alive at the sight of an attractive man engaged in some passionate experience. And the dread created by art works that are essentially about dread – the cross-linked (rhizomatic?) dread of death, of being alone, of cold weather, of loneliness, of sorrow....