So, oddly enough, it has apparently been the warmest April on record in the UK. I keep wondering – does that include this area of the Northeast or not? – in other words: even though April had great weather, it appeared in short patches between remarkably cold weather – is this just part of my ongoing struggle to adapt to the norm in my now nine-years' home, or did Newcastle actually not have as good an April as, say, London?
From whence all UK news flows, unfortunately. Under a conservative government the London-centric point of view seems even stronger than it did before – I sometimes mention to students that Anglo-American education frequently points out that French culture since the eighteenth century has been bizarrely Paris-centric, but we often neglect to point out all of the industrial and capitalist developments that made London equally self-regarding. This always seems weird to an American – even the overblown power of New York doesn't drain the 'provinces' of the US, financially and culturally, as much as those great European cities do their hinterlands; and it always seems odd that London institutions have so much trouble noticing provinces that are two or three hours away on frequent train lines.
But I didn't mean to drift onto that old topic. It's spring, and relatively warm, and lovely and all that. Mildly sunny; last week spent some time sitting outside at a pub with some of the extended families that surround Michael and Andrew. I haven't planted major new herbs, but some have come back and they're looking quite lively.
The last four or five days I have gotten astonishingly little substantial work done, though I've sat in the middle room with the window open on the sunny back yard. I have felt vaguely but not intensely guilty for that – hmm, implies different feeling/complex structures coming into play, that's good. And, weirdly enough, editors seem to be giving me more time, rather than less, on several projects.
But that looking backwards – really a rather good thing: as though parts of the past are more easily accessible, remembering old selves but without much worry about whether I did enough or was good enough at the time, etc. Thus clearly less neurotic – hmm that's a change I guess.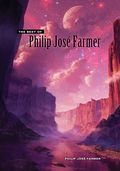 These days of laziness have had a lot of reading in them, including some that goes back to my early teens; I managed to unearth an old hardback copy of Dangerous Visions, the radical science fiction anthology from 1967 that ended up being so influential. I don't know quite when I got hold of it – it couldn't possibly have been 1967 (I was ten years old?...), but it was probably before I was fifteen or sixteen, so let's say around 1970-2. One of the strangest and most striking stories is also by far the longest one – Philip José Farmer's 'Riders of the Purple Wage', a long, experimentally Joycean, semi-pornographic, spectacularly allusive/punning/crazed chunk of future shock. It's remarkable to think how hard I worked to figure out what was going on – not just because of all of the sex, either; it may have furnished the groundwork for reading Ulysses during my last year of high school, which cemented the hold of modernism on my mind.
Amazing to look at this again – and to see where so many of my loonier, Deleuzian or Joycean or Derridean or just out-there influences originally came from. (Not to mention, of course, the casually cosmopolitan, countercultural information that a blithely polymorphic sexuality had a lot more possibilities than might appear in an upscale suburb of Washington, DC.) Reading the story (well, novella, or near-novel) is a bit like chatting with myself from forty years ago – a mutually peculiar, but not at all unpleasant, conversation....